THINGS TO KNOW WHEN STARTING YOUR CAREER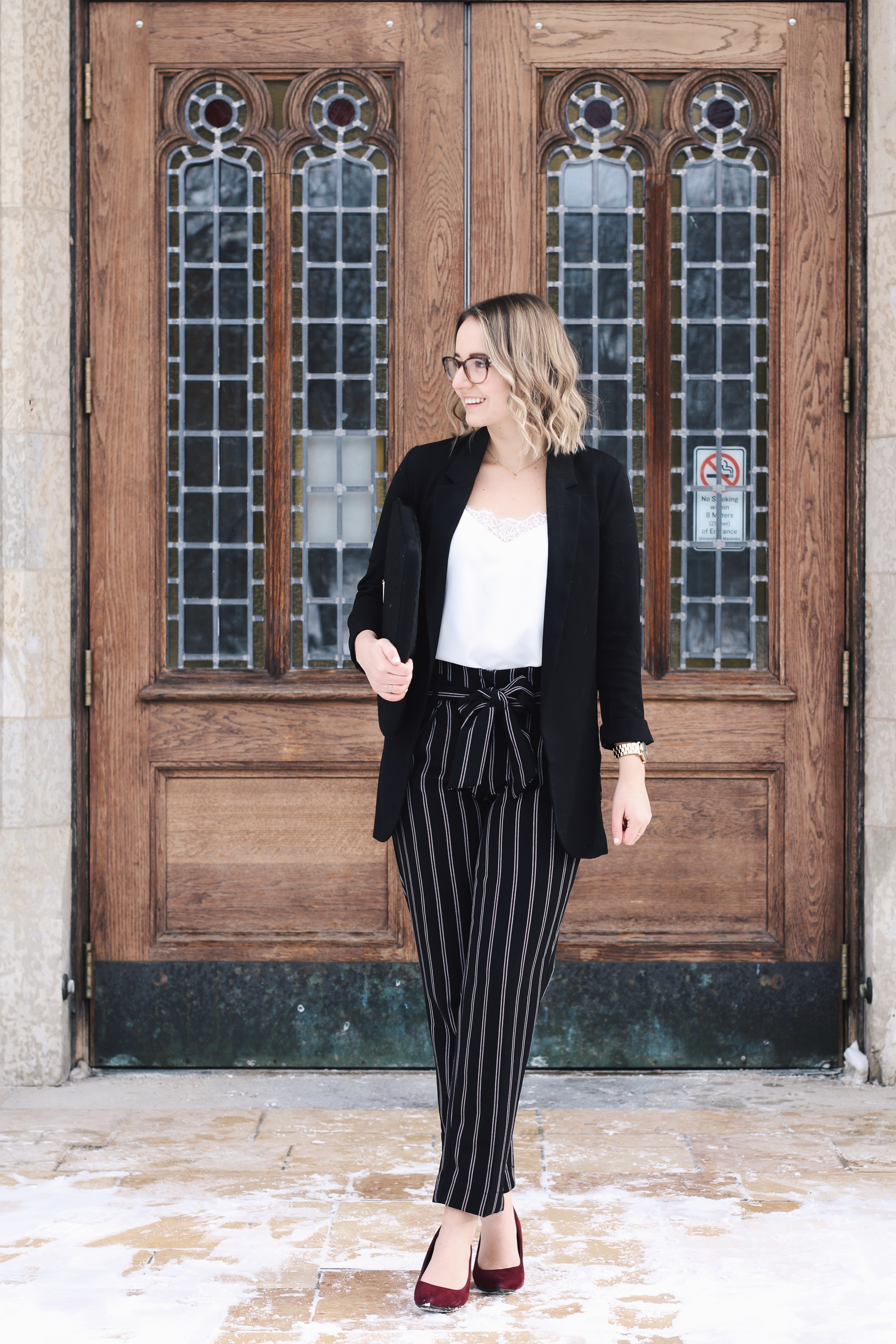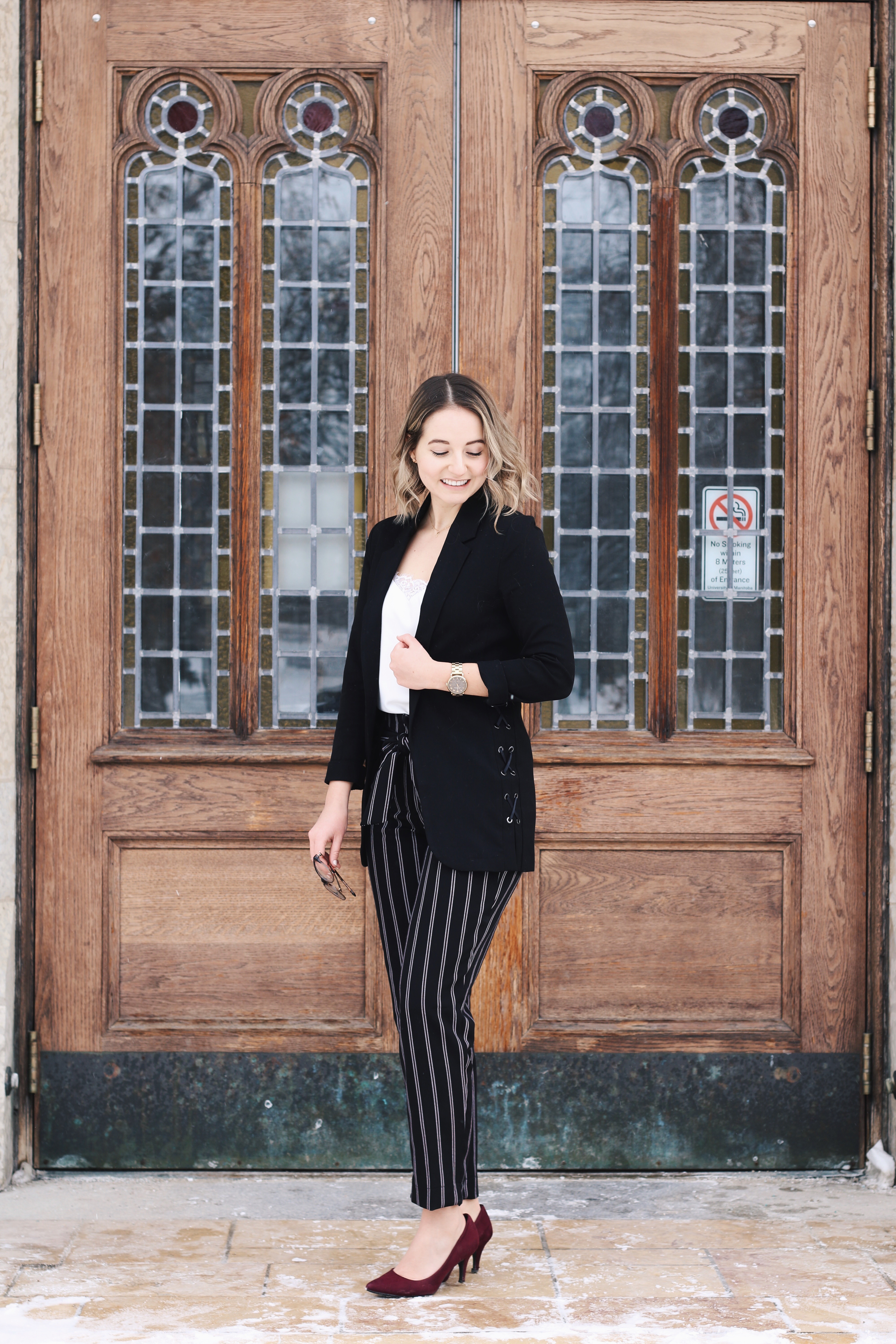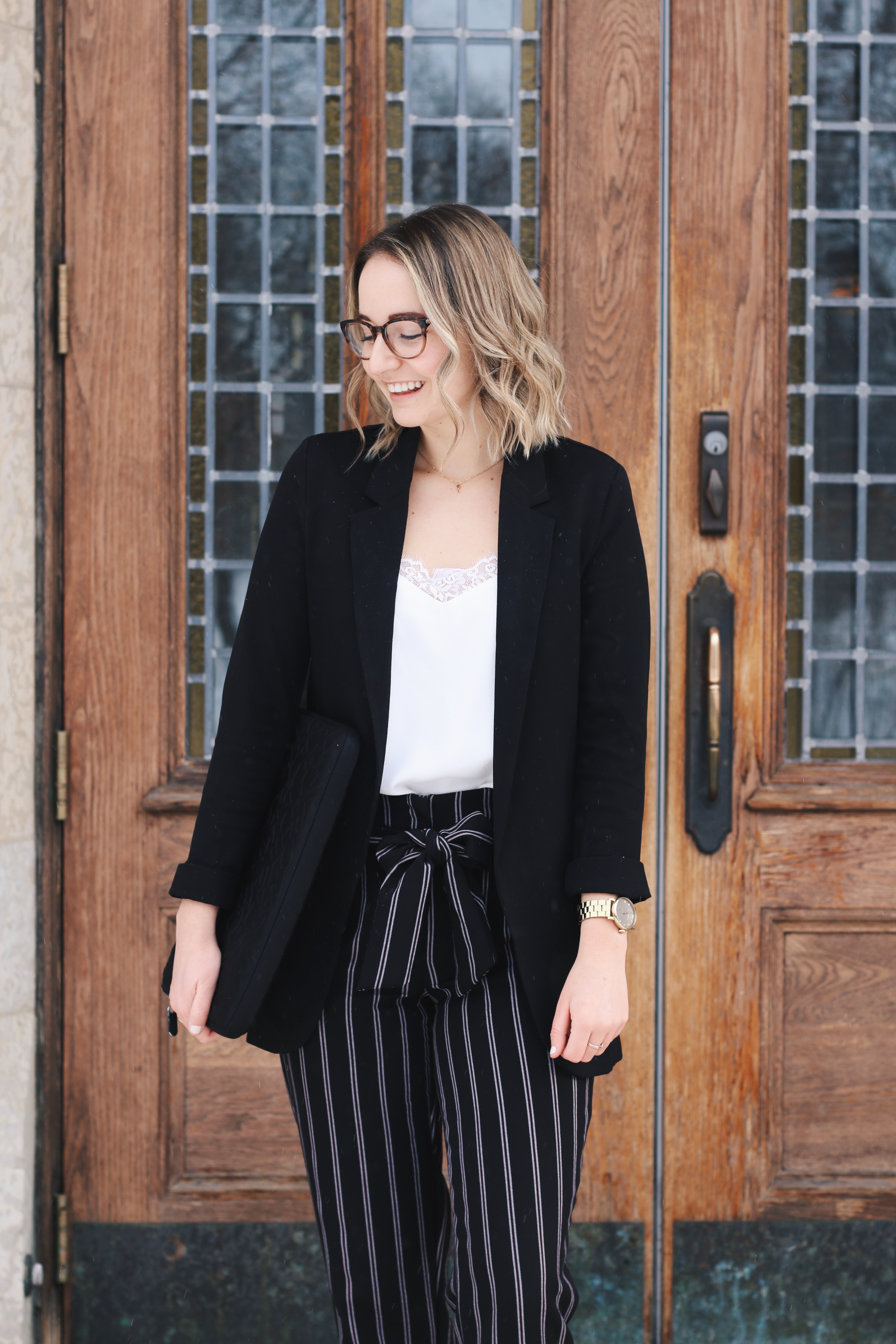 Starting your first professional job can be SO intimidating! I've been fortunate enough able to work in three professional offices over my time in university, but I know that not all undergraduate programs have as many opportunities as I've been able to access through my commerce degree at Asper. Having this experience is something that I'm confident will make my transition into my career that much easier, however, no matter when you start your professional career, there's bound to be a major learning curve as you discover what corporate life actually entails, and define yourself as a professional instead of a student. Although I've worked in 3 different offices in 3 completely different industries, one thing remains the same among all and that is the importance of how you represent yourself in the workplace! Here's some advice on things you must know when starting your first real job!
Now if you're yet to nail your first big-girl (or boss-girl)  job, slow down and start with my 5 Tips for a Killer Interview!
1. ASK ALL THE QUESTIONS
Trust me on this one, it's SO much better to ask more questions than less, and you'll wind up doing much better work when you ask the questions you're wondering before you begin. Plus, by asking questions early on, you'll better understand the business and the role you're in much better, allowing you to more quickly get acquainted and settled into your new job. Remember, your boss will never think less of you for asking questions, in fact, they'll probably think higher since it shows you want to do well.
2. DON'T CLOCK IN/OUT RIGHT ON TIME
Now I'm not saying you should be working hours past your 8 hours on the reg, but it's important to get to work early and to leave when you're finished your work, not when the clock hits 4:30. It's so much easier to finish a project or task when you're in the thick of it, rather than quitting and restarting again tomorrow. Plus, spending a little extra time at work a simple way to show your dedication and commitment to the job, and let's face it, no one makes it to the top by working the bare minimum now do they?
3. PAY ATTENTION TO HOW YOUR DEPARTMENT DRESSES
And ensure you're following suit (no pun intended). I've noticed that even within the same company, departments have their own culture and therefore their own dress codes. If everyone you work with wears a blazer everyday, you probably should too. If everyone dresses a little more business casual, you probably shouldn't wear heels and a pantsuit. Until you're the one running the show, be sure you're sticking to the same guidelines your co-workers adhere to.
4. CASUAL FRIDAY SHOULD NOT BE OVERLY CASUAL
Unless you're working for a start-up or a tech firm, Converse and ripped jeans are not office appropriate, regardless if it's "Casual Friday". One of my favourite quotes is "Dress for the job you want, not the job you have," and unfortunately, we can't all be VS Angels so stick to Business Casual for your Friday attire (If Casual Fridays are even a thing at your office – they're not always!). Now what's Business Casual you ask? Honestly, sometimes I don't even know cause it can range from a dress and a cardigan to a button up and loafers. So once again, pay attention to what the people you work with are wearing, and if all else fails, it's better to be overdressed than underdressed!
5. REMEMBER, EVERYONE STARTS SOMEWHERE
Although you might think you're undergraduate degree should get you a $85K starting salary with a corner office and a view, that's not really how it works in the real world. So appreciate the spot you're in, and remember everything comes with time. It won't be long until you've got the career of your dreams if you work hard, so enjoy the ride and take in as much as you can!
SHOP THE LOOK: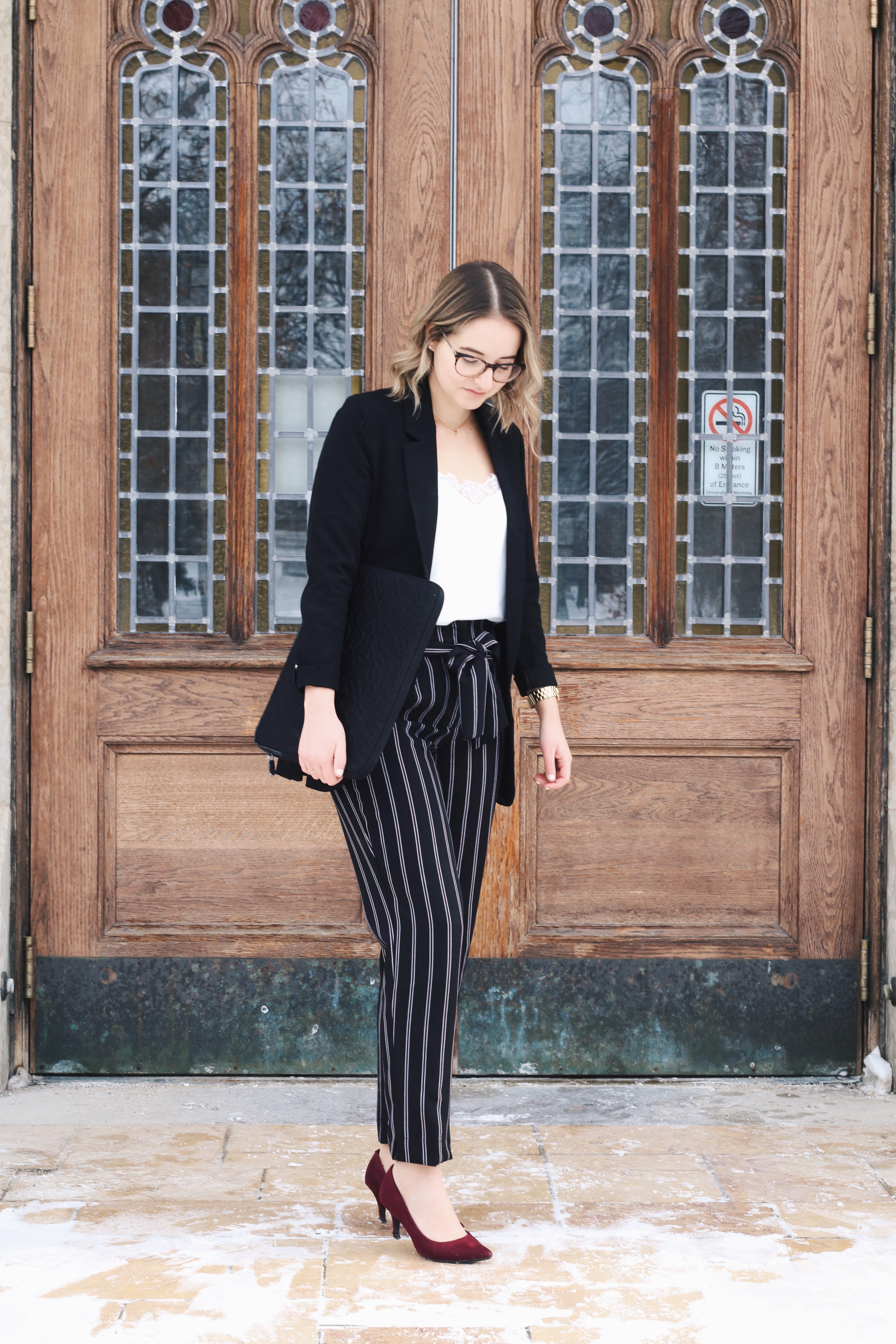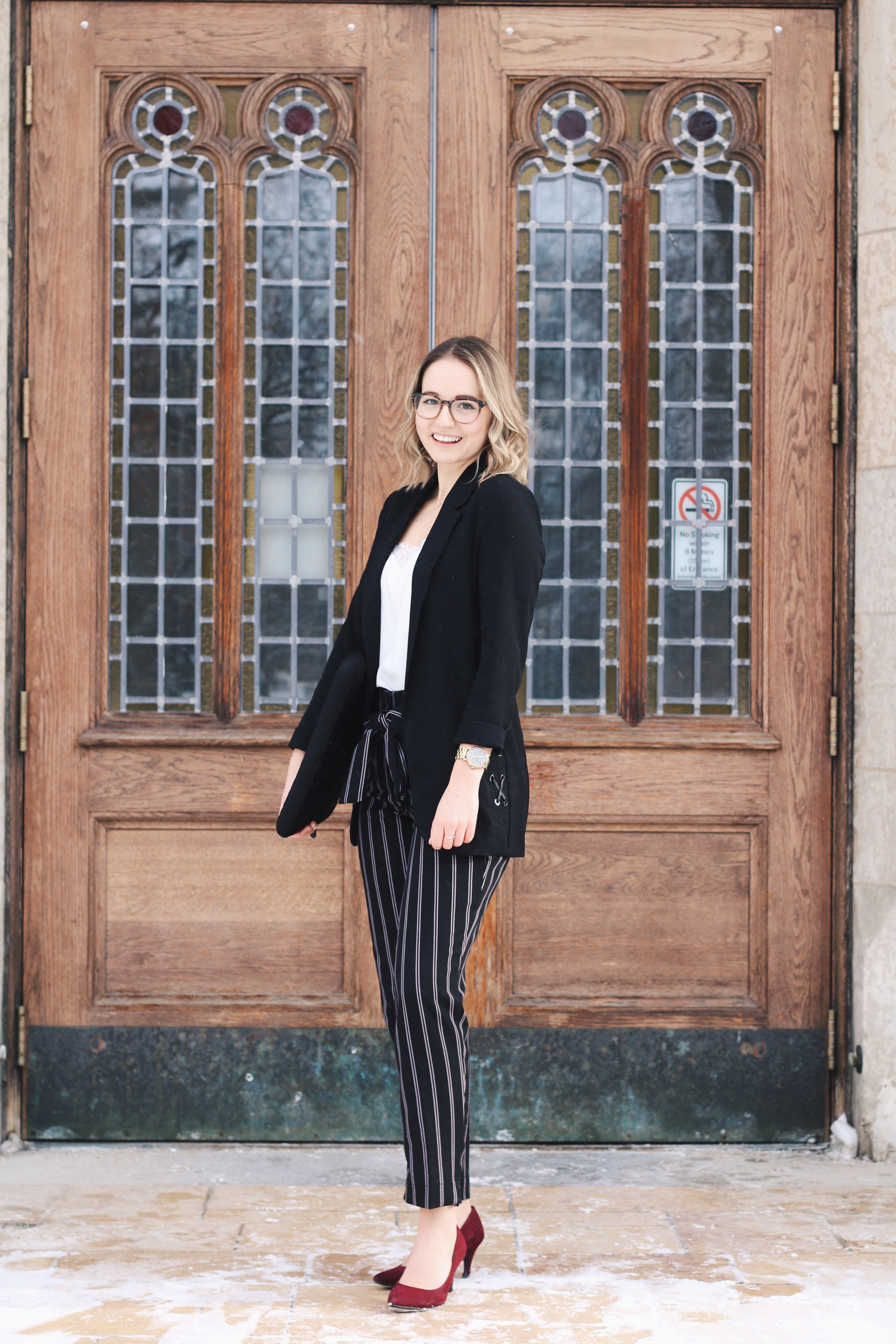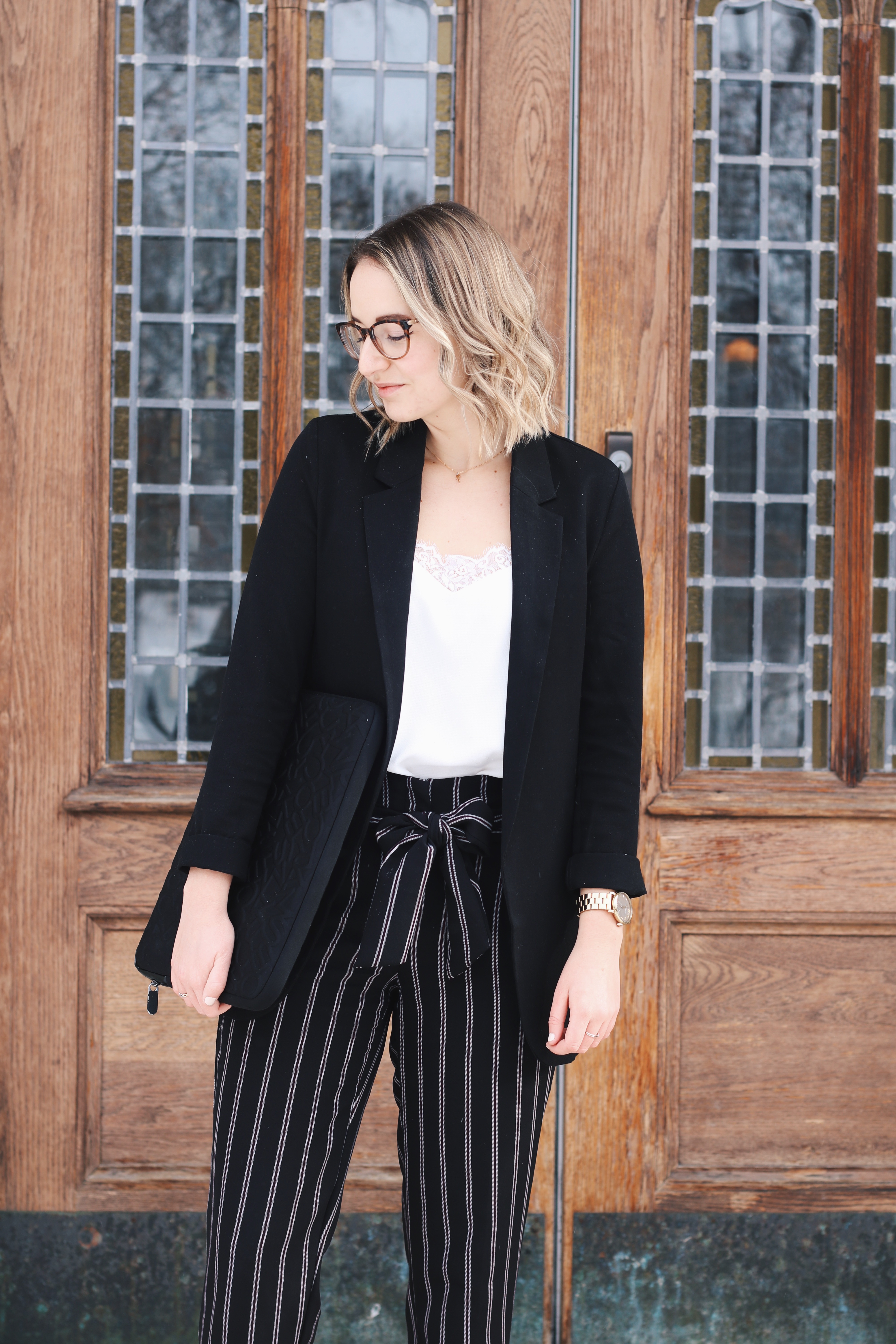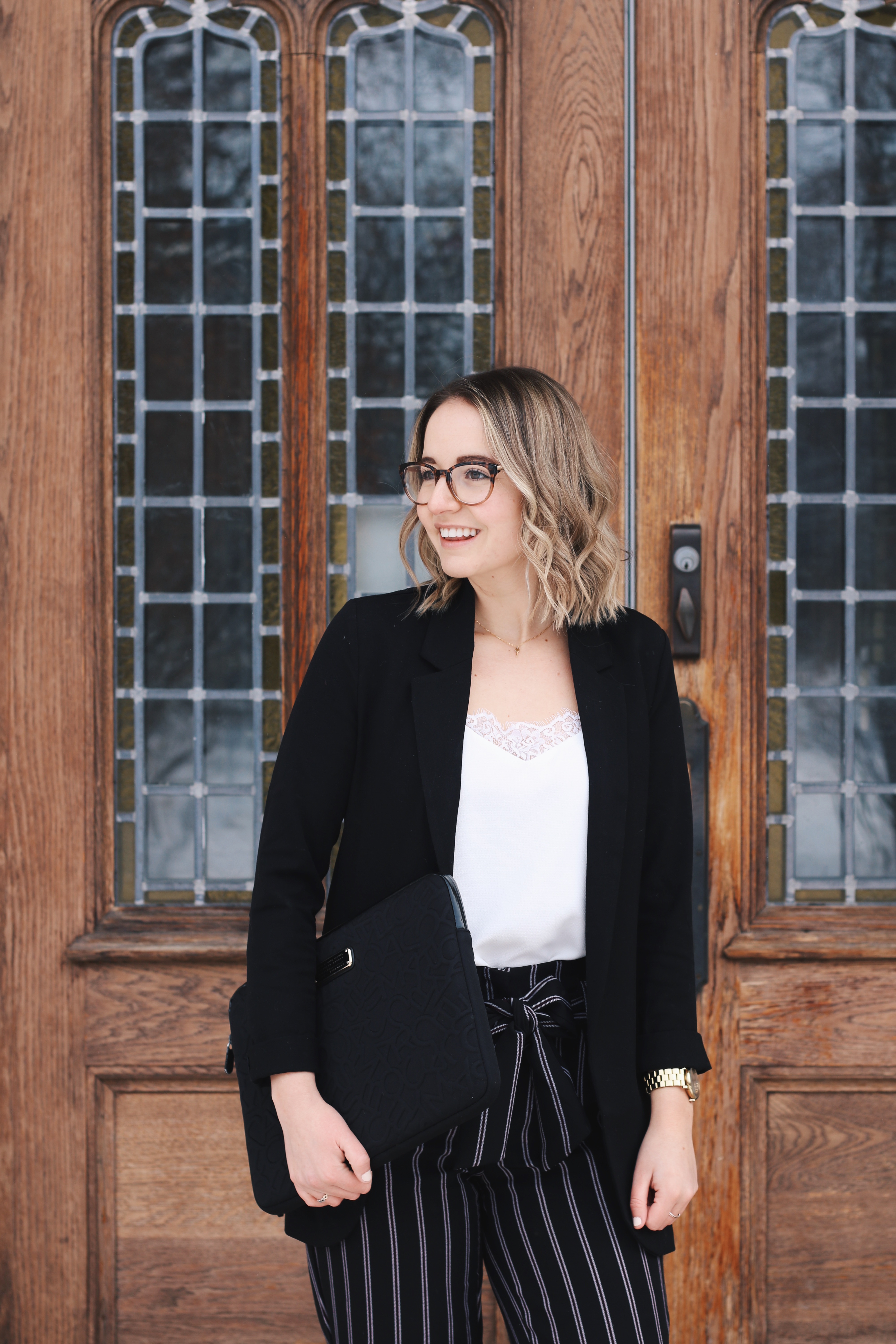 ---
---