5 REASONS YOU NEED AN OVERSIZED DENIM JACKET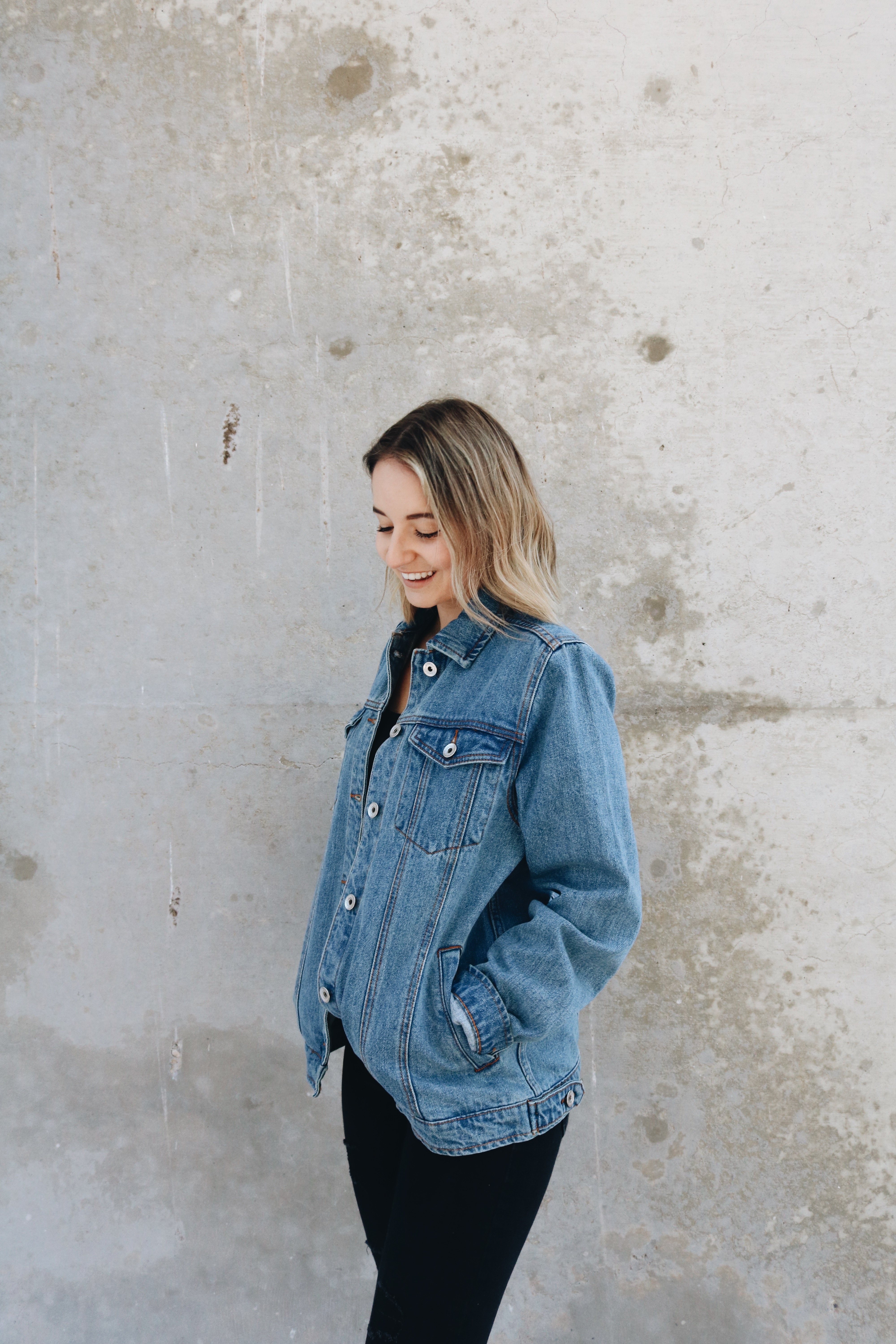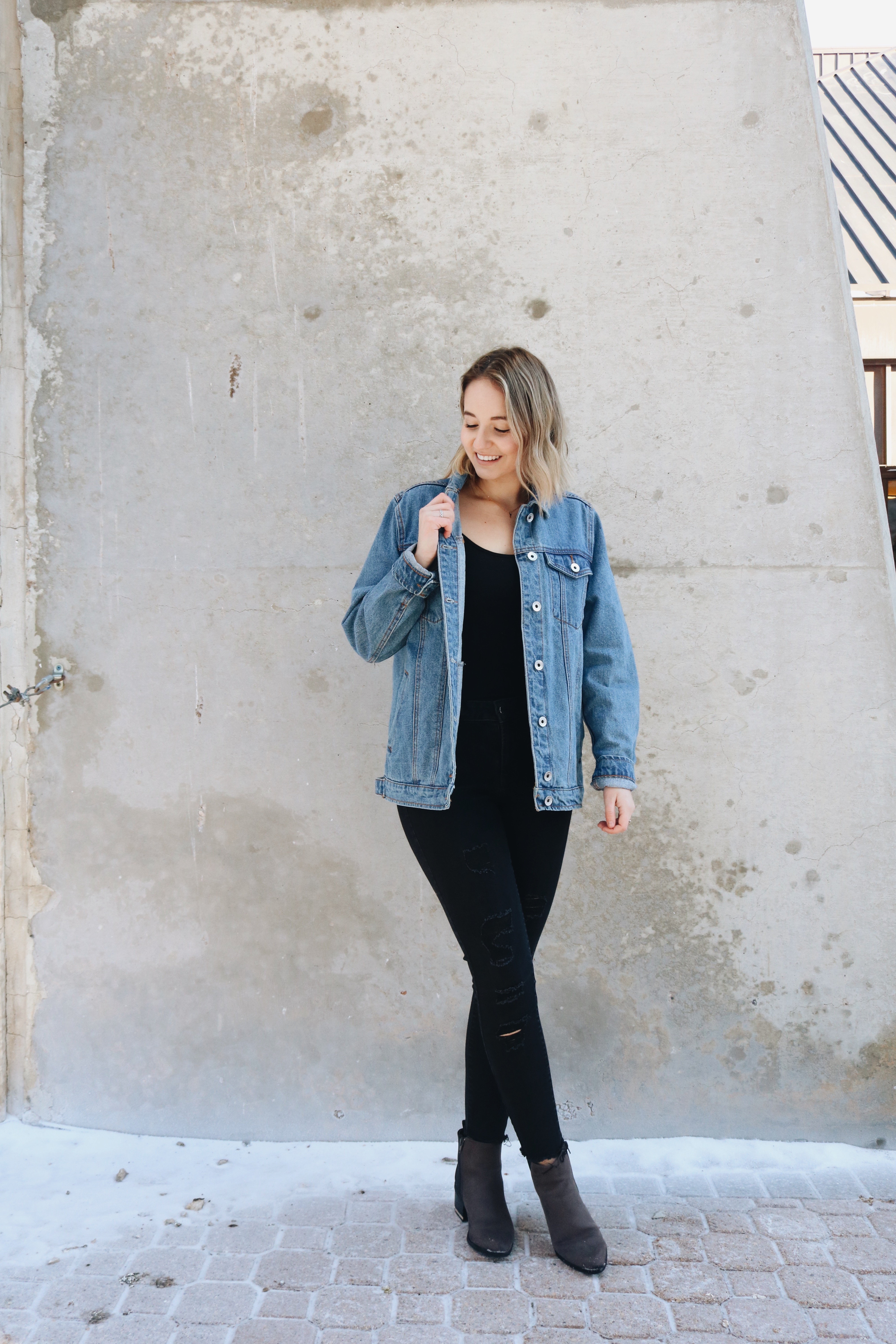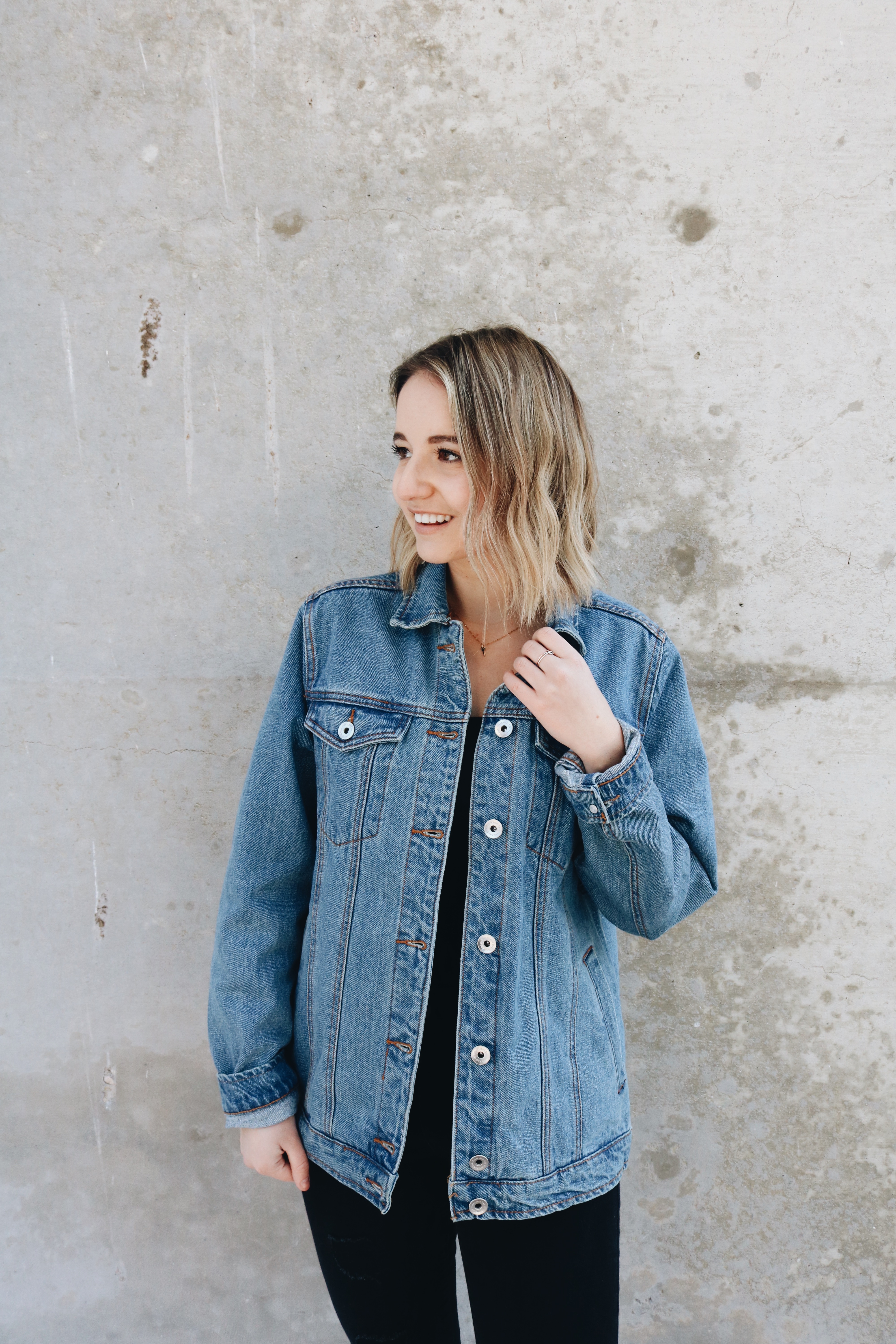 Whether you're the type of shopper to spend $100+ on each single thing you buy, or you tend to spend $100 total on multiple pieces, there's a few pieces that every girl should have in their wardrobe, and these I like to call investment pieces. My latest investment piece? An oversized denim jacket.
These are the pieces ones you should spend a little (or a lot) of extra cash on, because they're versatile and the wear you'll get out of them will be well worth the price you paid! After quite some time of wanting an oversized denim jacket, I finally broke down and got one and I could not be happier! There's just something about having that classic-cool denim look paired over your comfiest day-basics or a sleek and sophisticated night look that makes you look like you have it all together in a calm, casual, and collected way!
So why do you need a denim jacket?
1. It's not seasonal. 
Meaning you can wear it all year round! With cut offs in the summer, a dress and stockings in the fall, or a knit and chunky scarf in the winter – it's the one jacket that you'll be able to wear no matter the weather.
2. It's timeless.
Thats why your dad wore it in the 80's, and why all your ~hip~ friends found theirs at the Good Will! All good fashion cycles back into style every so often, but denim jackets never cycle out. Like ever.
3. It'll fit you forever.
Doesn't matter if you have a food baby or one day a real baby, they're oversized for a reason and that reason doesn't discriminate against your workout→nonworkout or healthy→unhealthy habits!
4. It's versatile
My go-to looks are throwing it on over a tee and tights for some weekend errands, or with a body suit and black jeans for an edgy concert look, but there are SO many ways to wear them! Try layering up with a light scarf, chunky sweater, or tossing it over a mini dress for a more feminine look. Wear with your fave jeans for that Canadian tuxedo look we all love to rock, or mix it up with joggers and a newsboy cap for that no-effort boyish look. The options are endless!
5. You can share it with your BF.
Sharing clothes with your BFF is a daily thing, but when it comes to your BF, sharing anything other than food, hoodies, and the covers is not such an everyday thing. Luckily, the oversized look is in for us, just like more fitted look is in for him, so you can pick up just one jacket and share! Better yet, encourage him that he just needs to get one, and voila, it'll be in your closet in no time (just like all his favourite hoodies…).
If you haven't yet, RUN don't walk, to your dad's closet, your local thrift store, or your favourite online retailers (like MOI), and get yourself a good quality denim jacket that's about to become your top purchase of 2018!

Shop my jacket here: Frank and Oak Martha Denim Jacket
OR win a $200 Frank and Oak Women gift card for you + 2 bestie on my Instagram!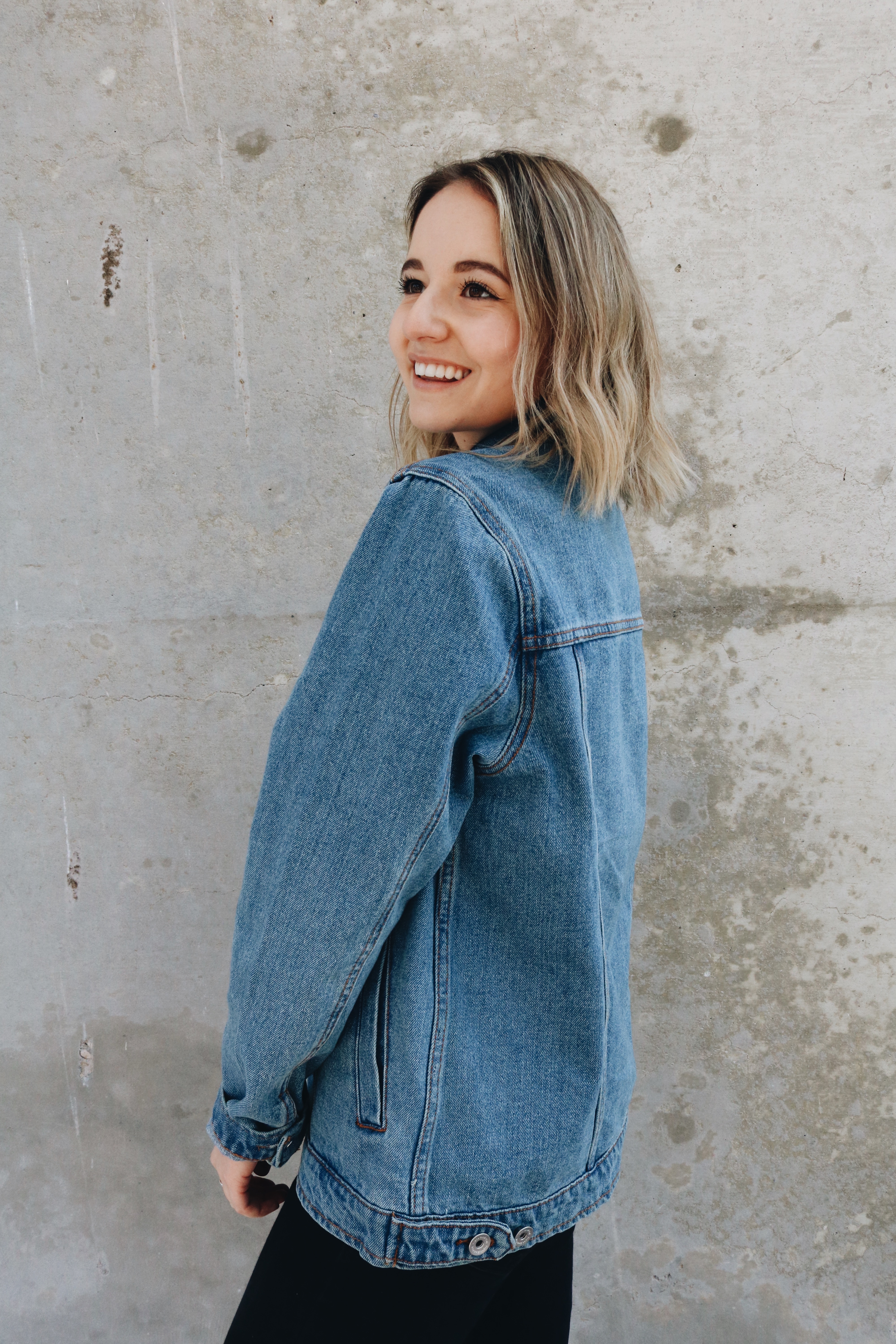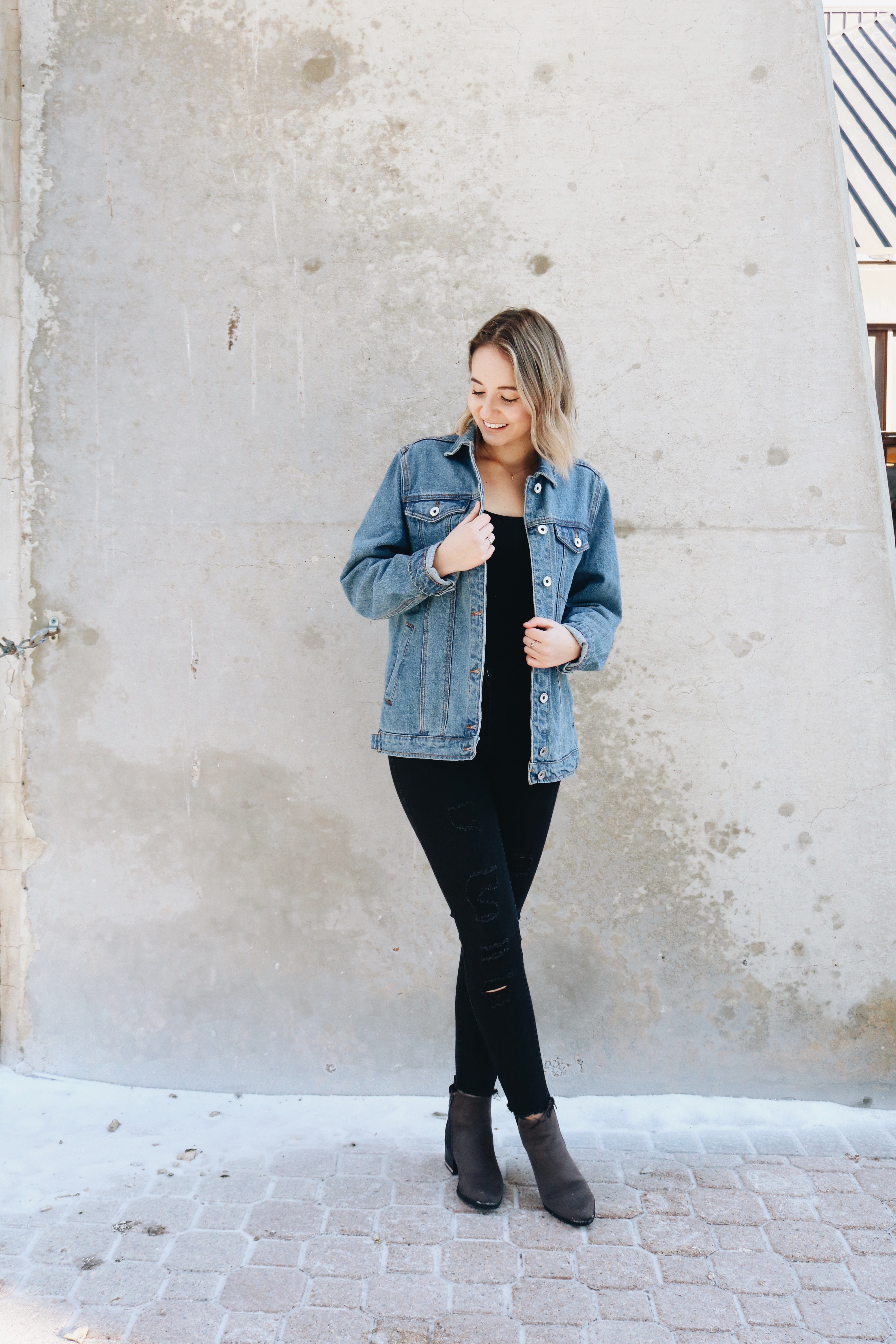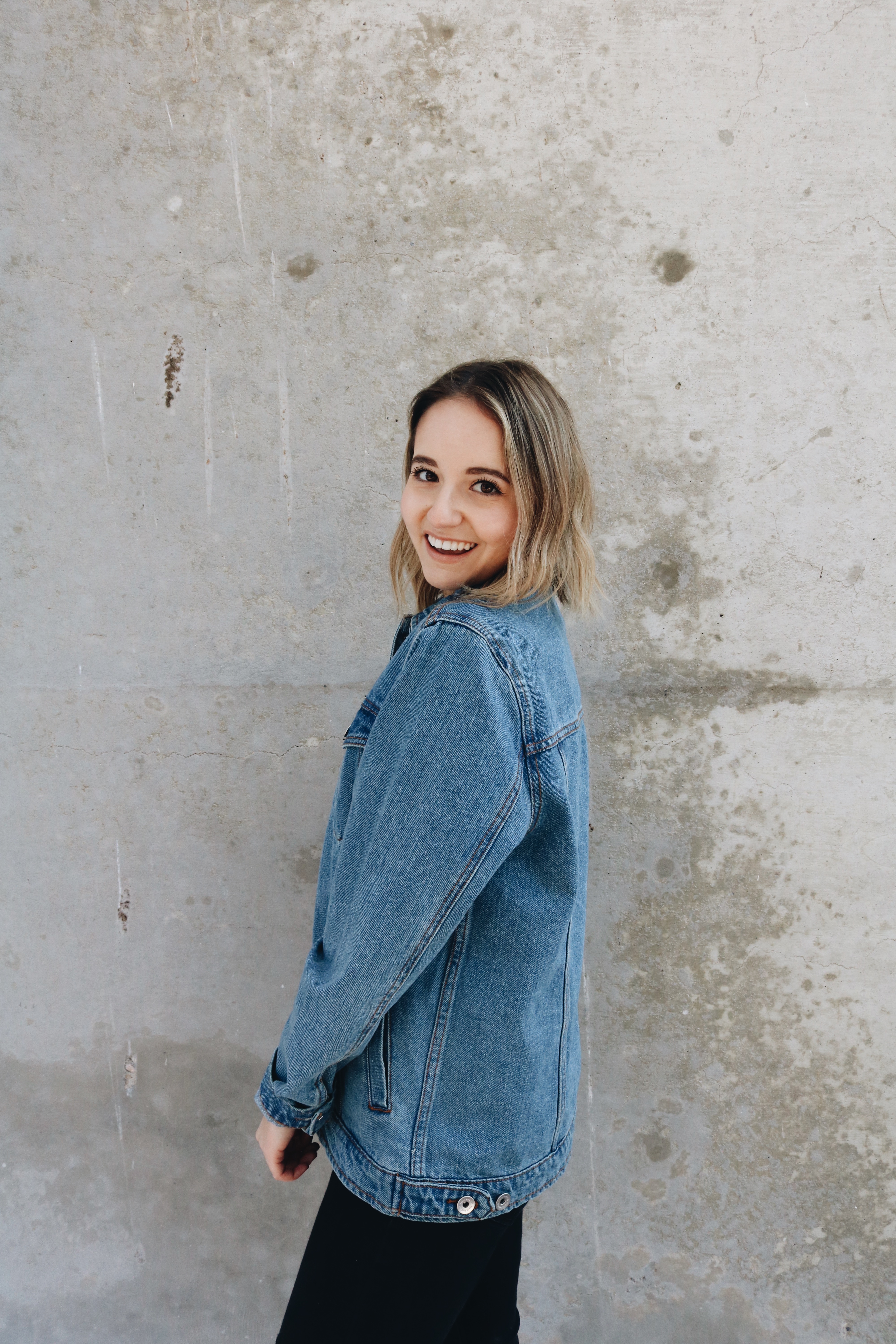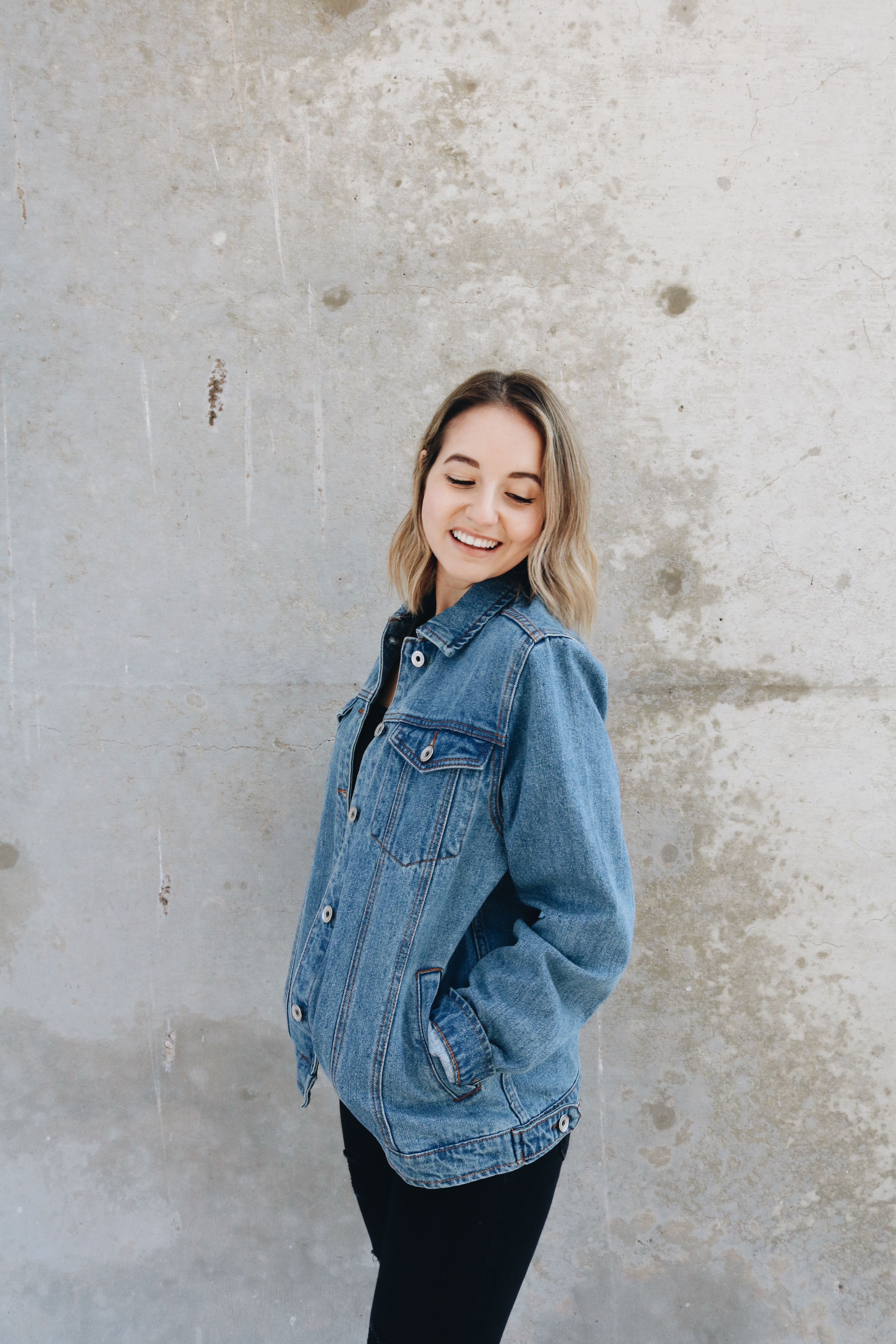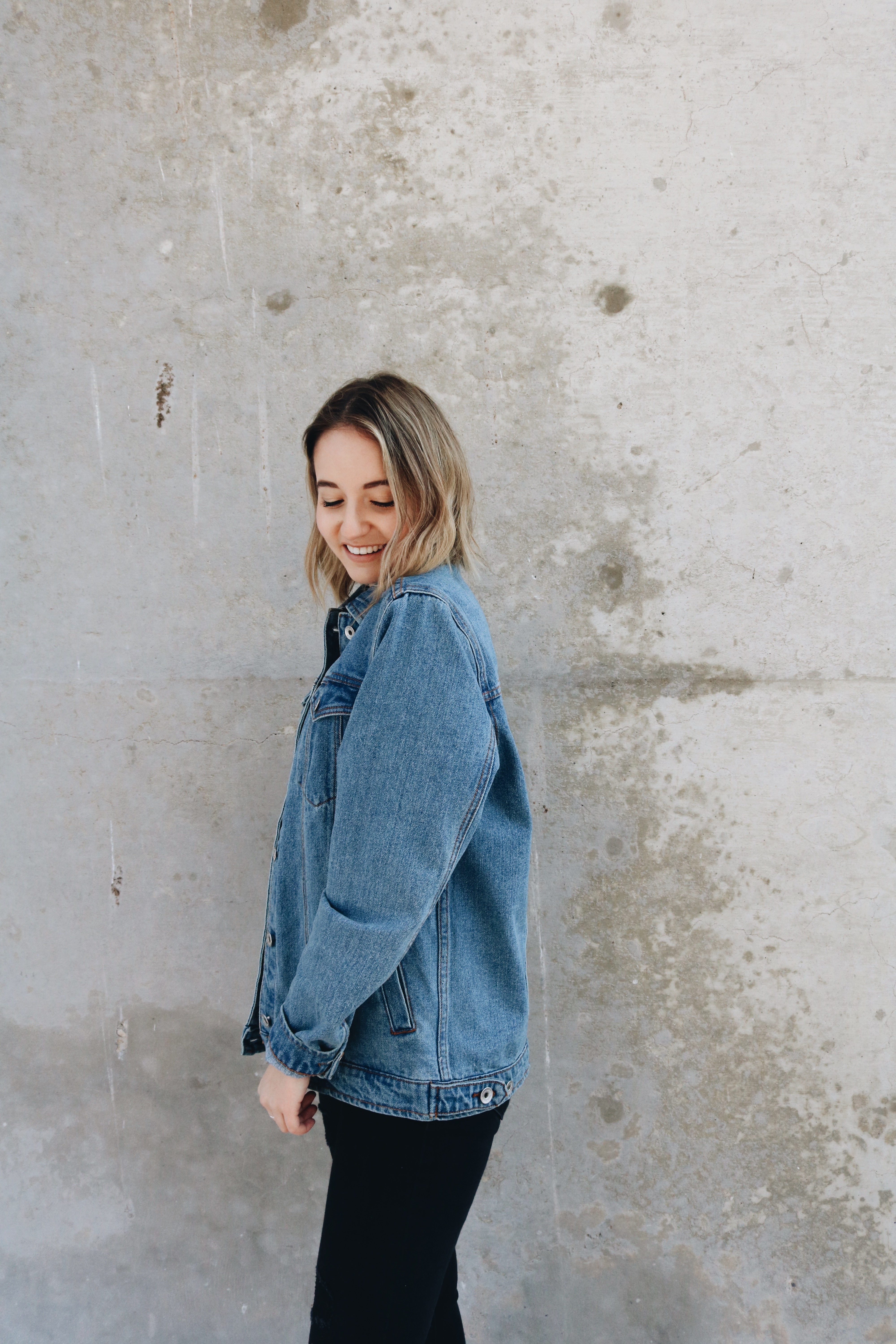 ---
---