LOCAL LOVES: VOIR HAIRCARE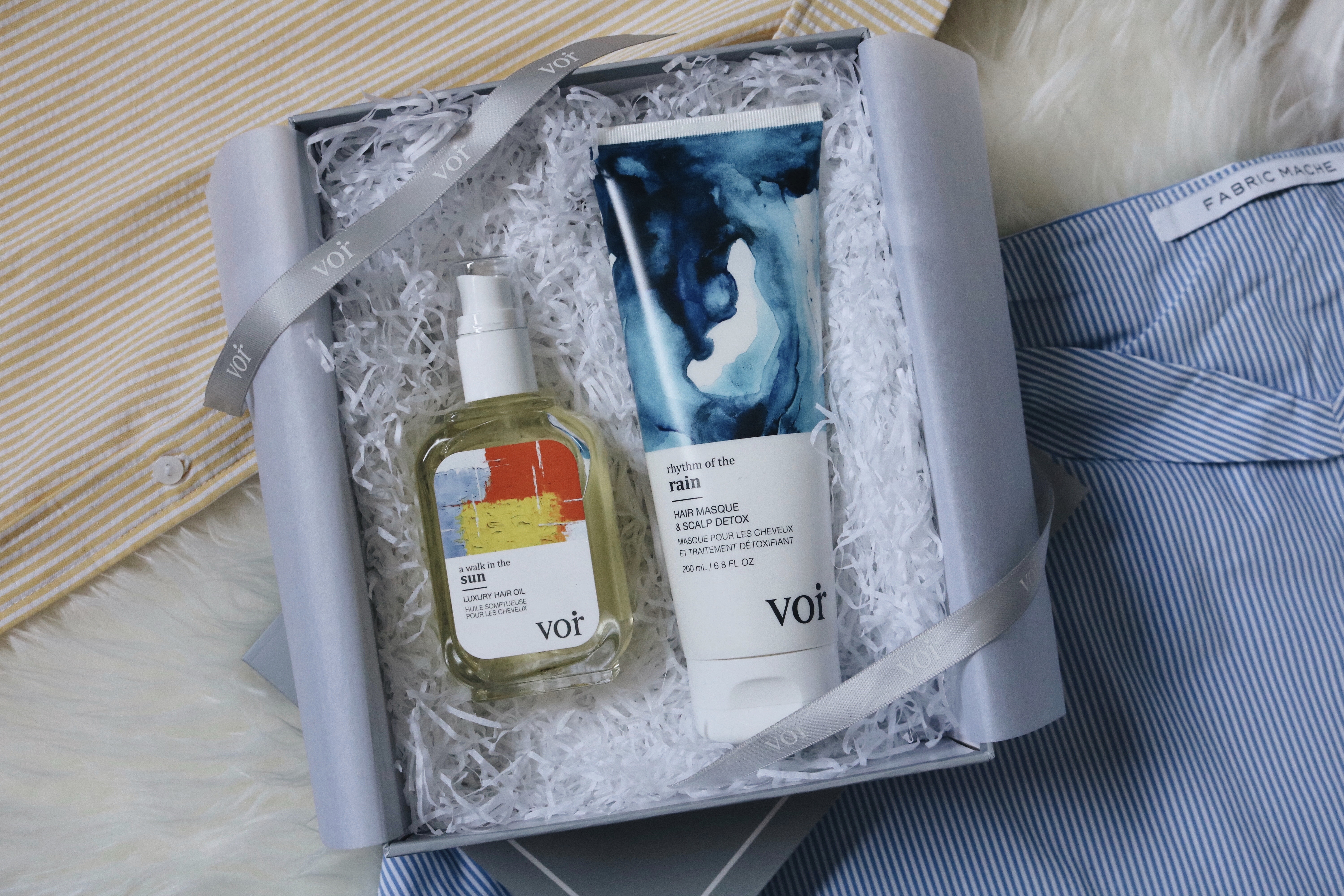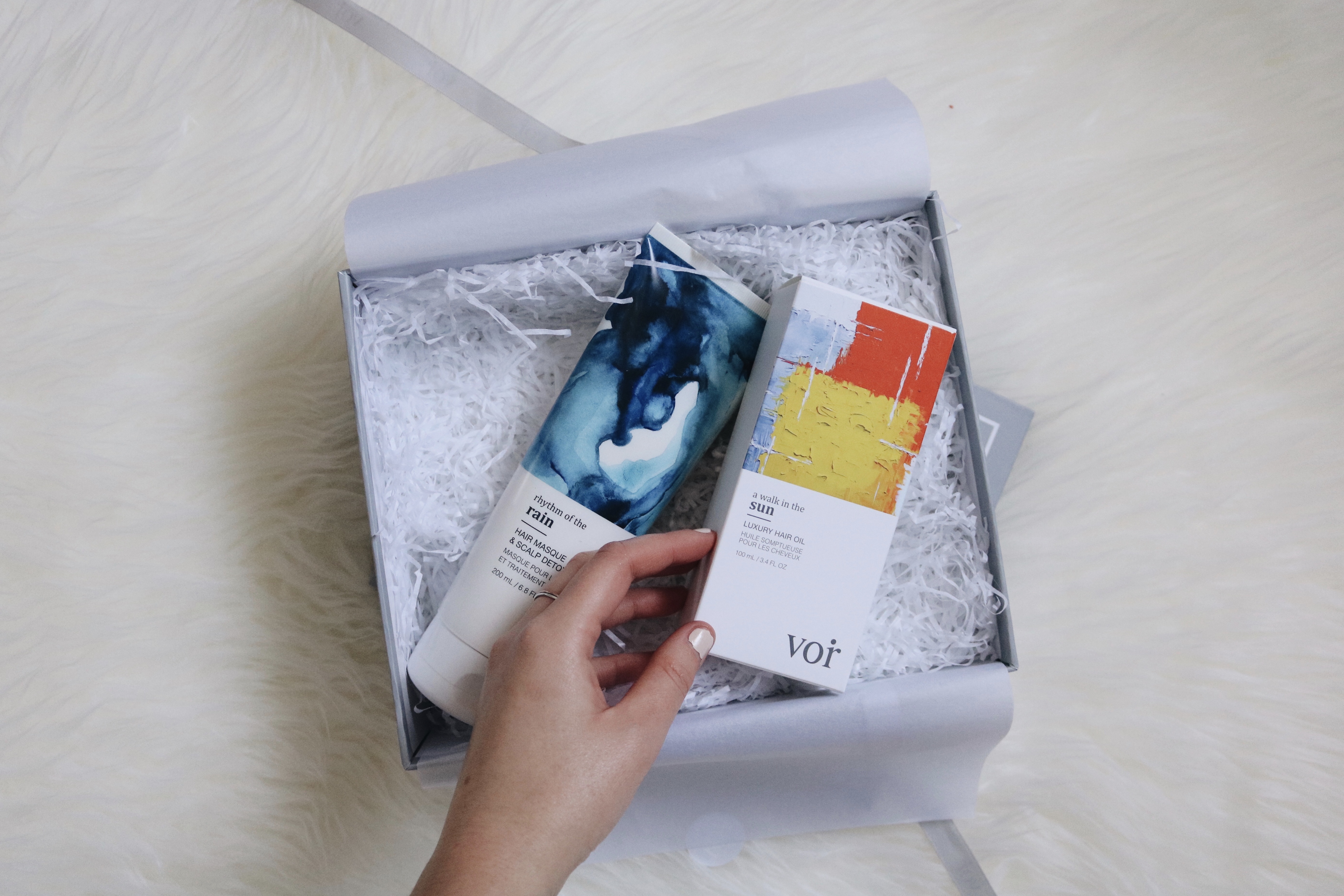 Over recent years, I've become a major proponent of small business and shopping local. Reasons being that local buying injects more $$$ into your local economy, encouraging entrepreneurial spirit leads to a more unique & diverse community, and the simple fact smaller brands often offer the high quality, custom products that you'd NEVER find in a chain.
Because of my love for local, I decided to start up a LOCAL LOVES feature here on the blog! I want to be able to showcase my favourite small businesses and local products on a more regular basis, and give all my readers some insights and hopefully inspo on some amazing small brands in a one stop shop right here on my website and with #BBLocalLoves on Instagram
Are you ready for all things local?
My first feature is
VOIR haircare
, a Canadian born and bred luxury haircare collection currently featuring 4 key products: an oil, a masque, a dry shampoo & conditioner, and a styling foam. The perfect quad for every season. Funny enough, each of the 4 is named after weather conditions – something we're all 
very 
familar with here in Canada! Something that immediately struck me was the artsy packaging. Each of their core products have their own beautiful, hand-painted looking design. And we all know I'm a sucker for the design…
THE CORE FOUR
A Walk in the Sun – luxury oil
Rhythm of the Rain – hair masque and scalp detox
She's Like the Wind – invisible dry shampoo and conditioner
Secrets in the Snow – soft styling foam.
I tested out
A Walk in the Sun
and
Rhythm of the Rain
, and it's safe to say they were both MUCH kinder on my strands than their actual weather condition counterparts! Made with high-grade botanicals, cold-pressed plant oils, plant extracts, exotic emollient oils, super berries, and recyclable packaging, VOIR prides themselves on creating high end luxury products that are good for your hair and made without all the yucky stuff like parabens, silicones, sulfates, or alcohol.
Now if you haven't informed yourself of all the ick thats in those chemicals I just listed above, do yourself a favour and hit up Google. For now, the Coles Notes version is that Sulfates, the ingredient that causes shampoo to foam up, actually dry out your hair, fade colour, create frizziness, and there's even some thought that they may be carcinogenic (I'd look this up for yourself). Parabens, the ingredient used to prevent bacteria, actually mimics estrogen which can lead to a whole load of health issues in itself. And lastly silicones, the ingredient that makes your hair soft when you're shampooing/conditioning and shiny when it dries, are really just a form of plastic that then weigh down our hair making it dull and lifeless. Yet almost all hair products are still made with these ingredients. Why? Because we're buying them!!! From national chain stores!!! This is a prime example of why I love to shop local.
I've put my hair through a lot over time. As in I started straigtening my hair in elementary school, and up until recently, washed and blow-dried it everyday. TERRIBLE, I know. But thankfully, VOIR and other quality haircare brands are coming to our tresses' rescue and are giving our hair the nutrients and hydration  it needs to undo all the damage.
So here's the deets:
This golden elixir is a true miracle worker. Lately I LOVE oils: face, hair, essential (more on that coming soon…), but this one truly works magic on your hair! With rosehip, jojoba, and avocado (each are ALL THE RAGE), I've been applying it to my ends overnight to lock in moisture and protect against heat, but I've also been applying the slightest drop on my fingers and running it through my hair to tame any flyaways and frizz. GAME CHANGER. The shine is just an added bonus to all the health benefits my hair's been getting from just a week of using this spray oil!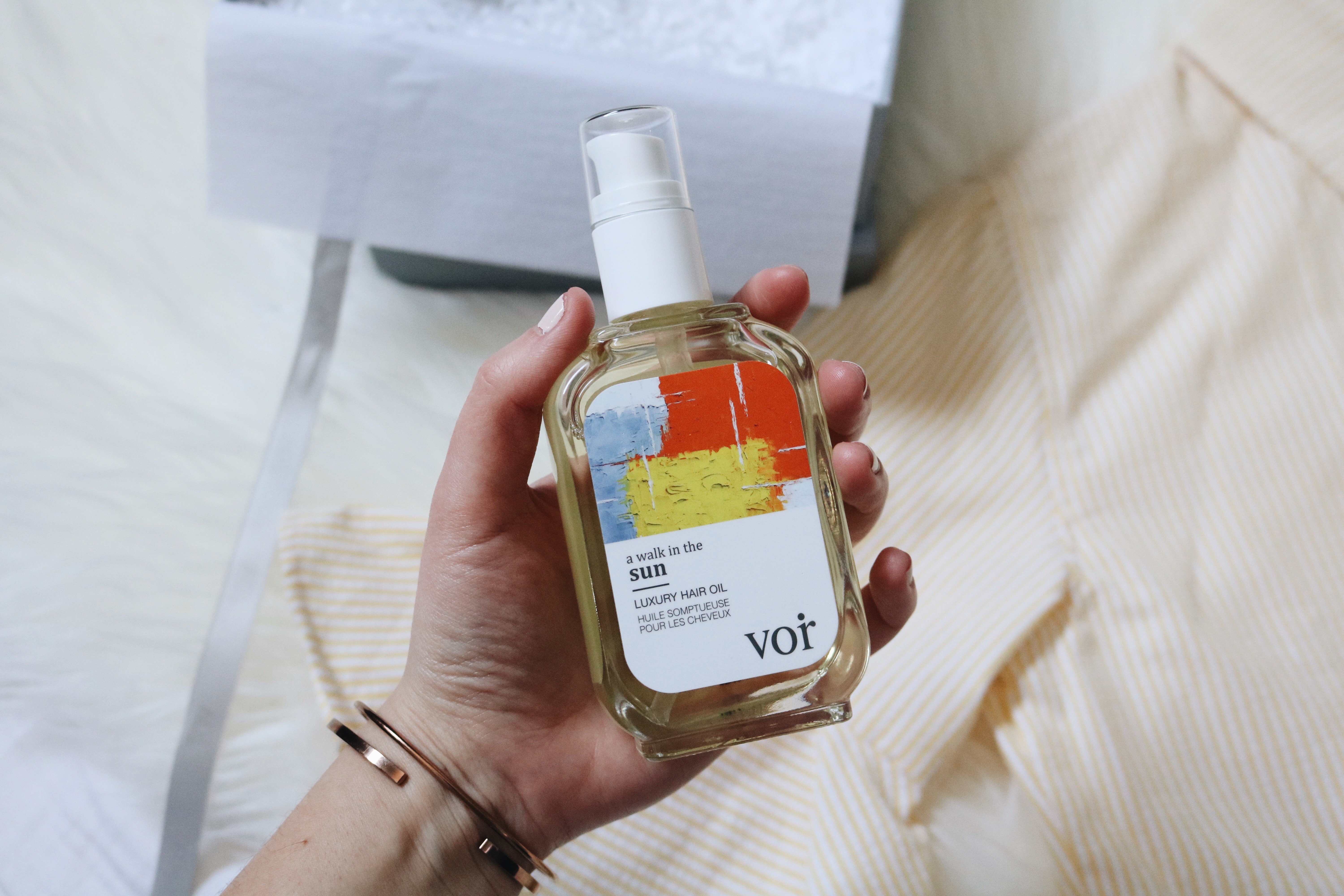 Deep conditioning has become a bit of a "trend" lately, but for good reason! We put our hair through a lot, with everything from harsh weather, tons of product (including all those yucky ingredients aforementioned), heat and more heat  – so this masque and detox is seriously good for a major cleanse. If you're yet to incorporate a weekly hair mask into your routine, or simply seeking some go-to's, VOIR has nailed it! As they perfectly explain it as the "ultimate weekly indulgence", it's an ideal way to give pay your hair its weekly wage in moisture and hydration replenishment. Made with natural butters, oils, and botanicals, the benefits I saw after just one use were:
boosted volume
intense hydration
shine boost
reduced product buildup
UMMM, what more could you ask for?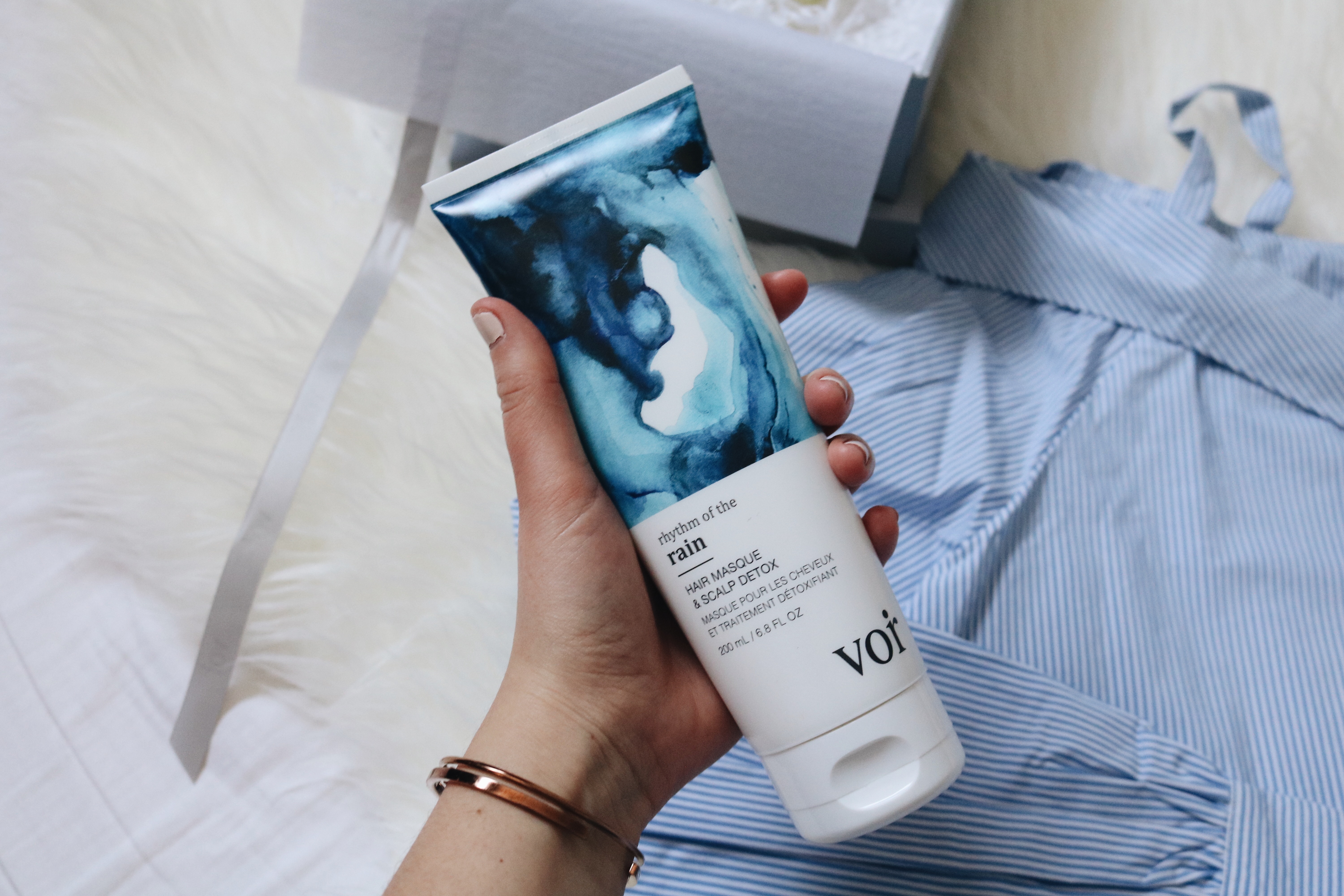 Finding brands like
VOIR
make me 
so happy 
to shop local and support small business! Voir, thank you for making high quality haircare that actually treats our hair the way it deserves to be treated. I'm so looking forward to incorporating these 2 products into my routine!
That's it for my first edition of Local Loves! I hope you guys are loving' local as much as I am! XX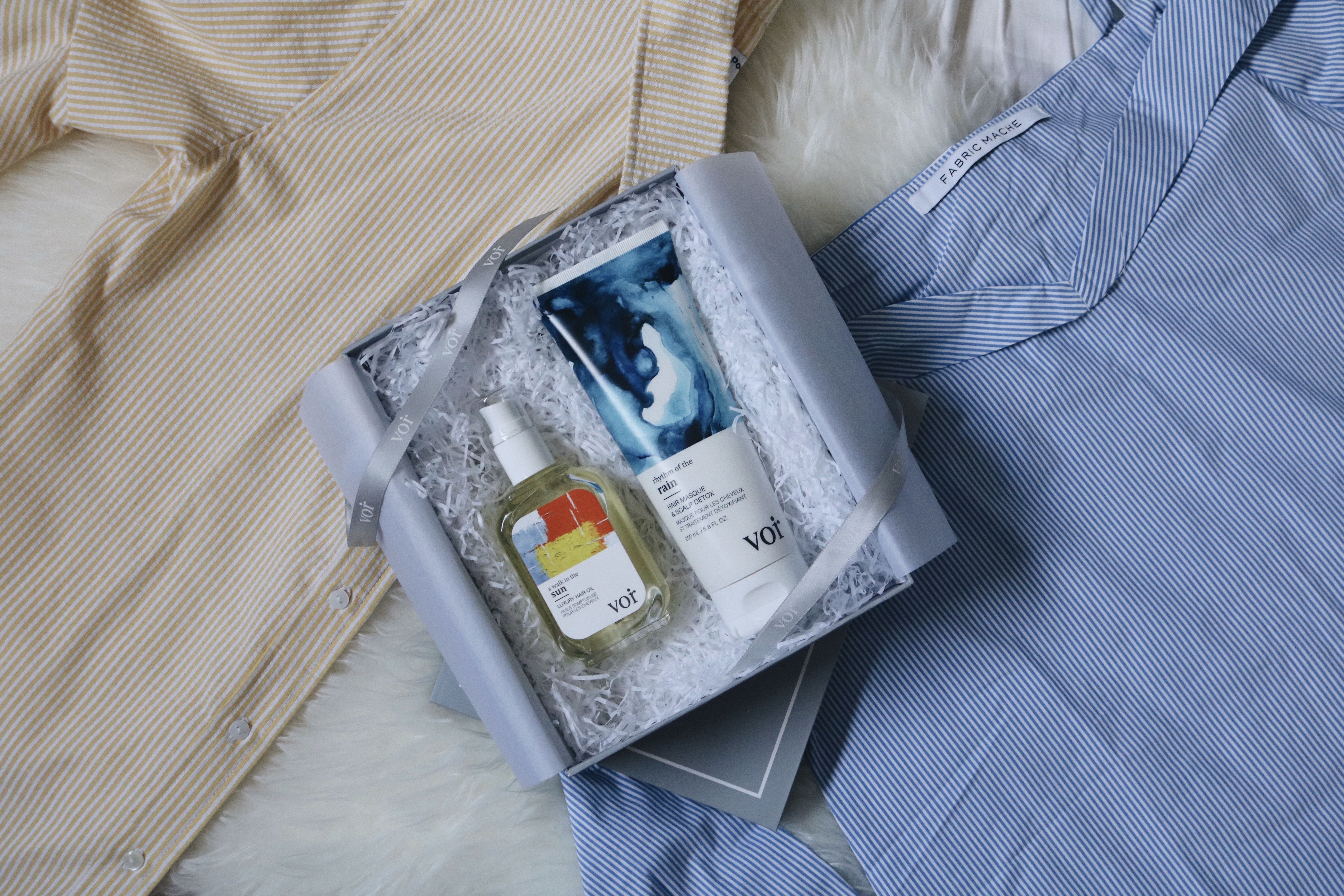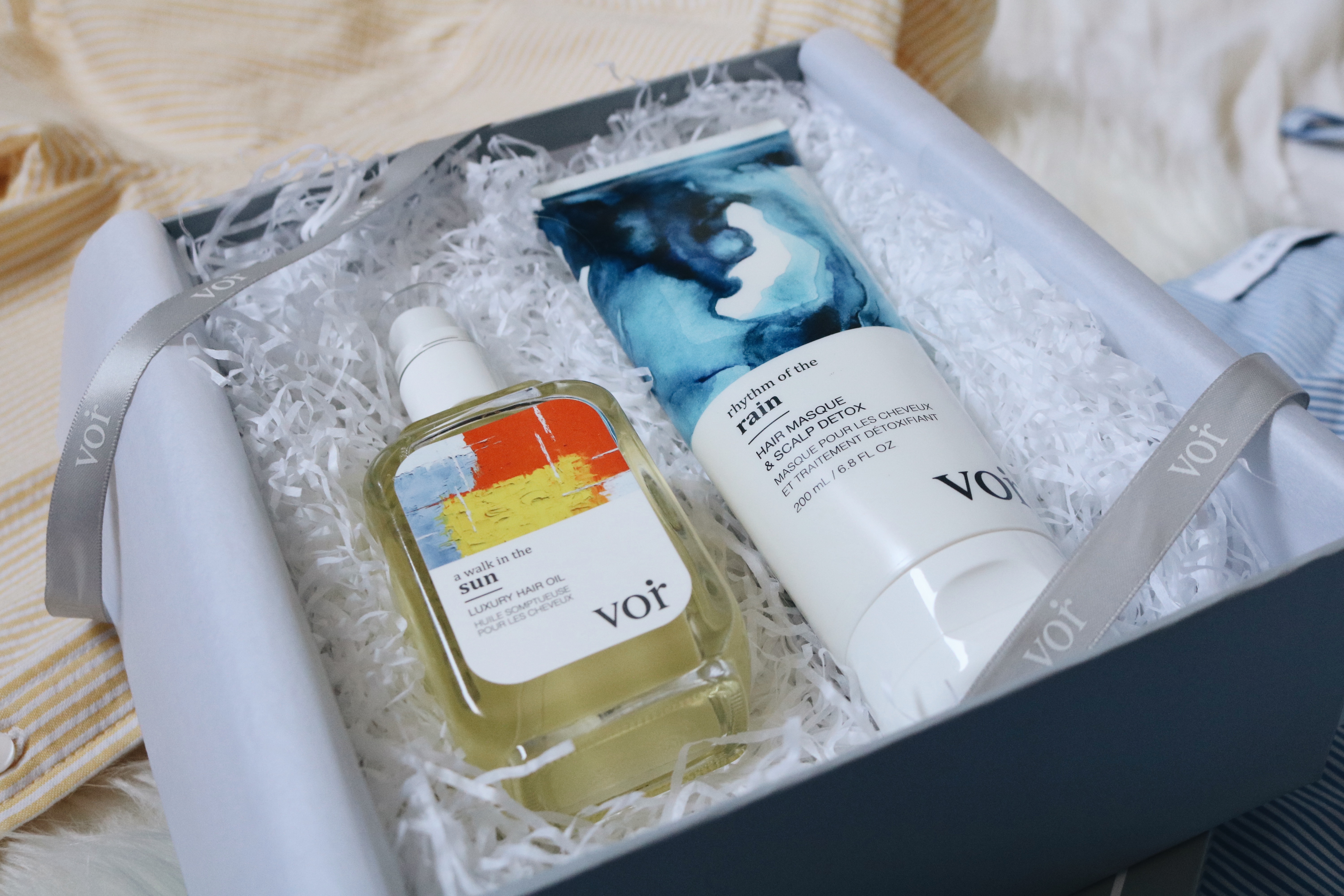 ---
---